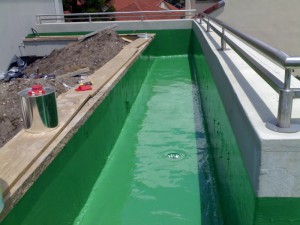 Waterproofing deficiencies in today's building is widespread. Our company is experienced in waterproofing solutions and products. Our installations are flood tested thoroughly before proceeding to tile. Victor Building provides Manufacturer and Installer Warranties to cover every installation.
Services include:
Torch on membrane
Liquid membrane
Negative waterproofing
Tanking products
Applicable sealants
All facets of waterproofing
Victor Building Services are continually updating methods and materials for further development of our company. Our service incorporates full restorations of finishes to complete the works. Leaving the project with the best possible finish.