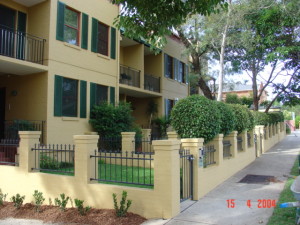 Victor Building Services offer painting solutions for all types of buildings and surfaces. Whether you require a waterproof finish or one of the many decorative products, Victor Buildings Services can accommodate your needs.
Services include:
Analysis of applicable project
Application
Architechural finishes
Textural applied finishes
Anti graffiti coatings
Sealing brickwork
Membrane applications
Whatever your requirement, Victor Building can carry out painting and coating works to suit any location. We have encountered a variety of access restrictions and provided a solution for each project maintaining access for clients while providing necessary painting solutions.